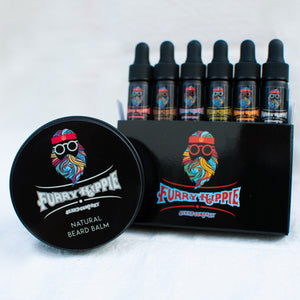 (Pictured: Balm and Sample Pack)
Not sure which fragrance you want? Try all 6 with your choice of Natural (unscented) Butter or Balm!
Sample Pack and Butter or Balm Bundle
Best thing I ever did for my face fur
I love love love how these products make my beard feel and smell. My fur is so much more manageable now with nearly no tangles
Thanks so much.
Great scents and good hold with the butter
The scents are very nice. I like them all. The butter has a nice hold to it due to the little bit of wax.