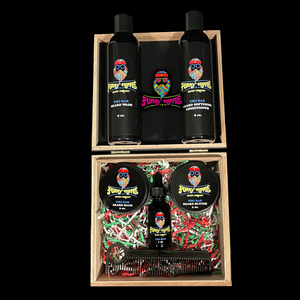 Get everything he needs for beard care with this bundle which includes Wash*, Conditioner*, Oil, Butter, Balm, and a Carbon Fiber Everyday Comb.
All Gift Boxes are upcycled cigar boxes and may be different than the one pictured.
*Twigs & Berries, Wicked Grind, and Groovy Grove will Ship with Natural (Unscented) Wash and Conditioner.
Great product
Keeps the beard looking good and feeling good.