Our Mission
At Furry Hippie Beard Company we strive to spread peace and love to every beard by creating quality, hand crafted grooming products, and building lasting relationships with our customers through honesty and integrity.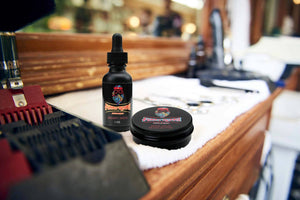 Our Beard Oil
Furry Hippie beard oil contains some of the best natural oils around. Every drop of this golden mixture is packed full of benefits that help nourish, moisturize, and strengthen your beard follicles.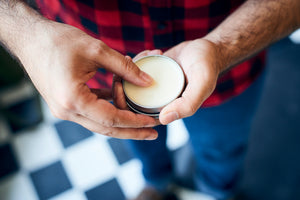 Our Beard Butter
Furry Hippie beard butter is soft, creamy, and contains nine amazing, natural ingredients that condition and soften your face fur.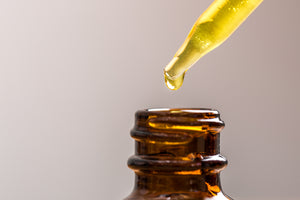 Our Ingredients
Jojoba, argan, sweet almond and pumpkin seed oils make up the best mixture that moisturizes, nourishes, and strengthens your skin and hair follicles.

Help find a cure!
A percentage of every purchase goes to the Isaiah 41:10 Foundation,  dedicated to honoring the memory of Samuel Harmon by bringing courage to children battling pediatric cancer. The Furry Hippie Beard Co is especially proud to support this Foundation to celebrate the memory of my little brother Chase Cross.
Learn More About the Foundation
I know I am biased but I enjoy each and every scent and feel of my oils and butters. I created this mixture of ingredients in my products because I felt like I had the perfect recipe to benefit people with all skin types. The oils/butters are low on the comedogenic scale so they are less likely to clog your pores. I guarantee you will absolutely love the feel and smell of these products. 

Jason Askins
It feels great in the beard. I am not left feeling dry or greasy. It gets the job done well. I have no complaints in the feel.

Messy Beard Reviews
Old Man's Money it's actually surprising to me. I though I was gonna get like an old musky cologne scent and I get like a Whisky Vanilla Ice Cream scent. That's pleasantly surprising!

Coach Nasty Leonard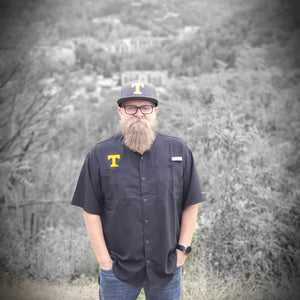 Welcome to the Furry Hippie Beard Company!
You must be here because there is a beard in your life that needs attention, and I'm glad to say you've come to the right place. As a member of the North Alabama Bearded Villians, I have a passion for beards, and the camaraderie the bearded community shares.

My kid brother, Chase, used to call me a hippie because of my long hair. In 2012 we lost Chase to DIPG, a rare form of childhood brain cancer. I want to support cancer awareness and research, so I created The Furry Hippie Beard Company, where a percentage of every product you buy goes to The Isaiah 41:10 Foundation.

The products you'll find here are made locally, and contain ingredients loaded with nutrients, which help repair dry skin, and promote strong, silky, thick beard growth.

I'm sure you'll find something you love at the Furry Hippie Beard Company, and welcome you to try all of the beard-tastic items, while supporting a cause that is so important to so many children.

Sincerely,

Jason Askins

Founder / CEO