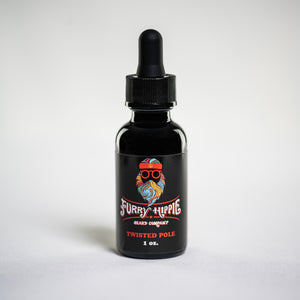 Take in the aroma of your favorite barbershop with a twist of cologne, bergamot, cool mint, and lavender. 
Ingredients: 
 Jojoba Oil
 Argan Oil
 Sweet Almond Oil
 Pumpkin Seed Oil
Fragrance
Directions: Use 4 to 5 drops, apply to skin as needed, sit back and relax.
Gift for Husband
He'll love it. It was on his gift list of possibilities for his birthday. He's used the products before and even shared them with his brother.
Love kt
Recently came across this at Toyota field during winter wonderland and it is the best oil I have used on my beard looking forward to ordering more.Well done.
Best smell!
I was not expecting this to be a miracle but dang it was for me! It makes your beard so soft I even added some to my favorite lotion that is non scented! Love the smell and Love the craftsmanship you can tell it's high quality at a low price try it out you won't be disappointed.