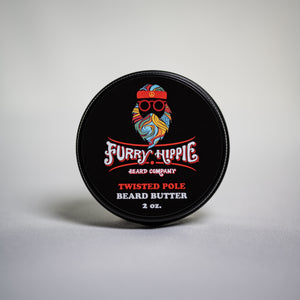 Take in the aroma of your favorite barbershop with a twist of cologne, bergamot, cool mint, and lavender. 
Ingredients:
Shea Butter                       Jojoba Oil
Mango Butter                   Argan Oil
Hemp Seed Butter            Sweet Almond Oil
Illipe Nut Butter                Pumpkin Seed Oil
Local Beeswax                   Fragrance
Directions:
Scoop your desired amount onto fingertip. Spread between palms and fingers for best distribution into your beard. Make sure to massage from root to tip. Comb and blow dry on a cool setting if needed.
Top tier beard care product
Beard care products are everywhere. And given that beard care is a fairly niche market, it seems to me that the market is fairly saturated. So, it requires a lot for a product to stand out when there are so many available. This beard butter does stand out. It smells great, I am not big on fragrances and the scent is not overwhelming at all, it works fantastic, and the price is good. I definitely will be purchasing again...