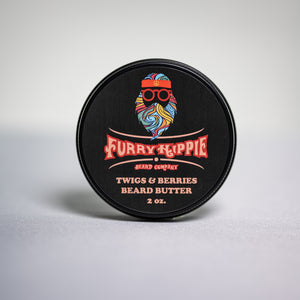 Wandering in a winter forest you inhale the mind expanding aroma of evergreen trees and wild berries.
Ingredients:
Shea Butter                       Jojoba Oil
Mango Butter                   Argan Oil
Hemp Seed Butter            Sweet Almond Oil
Illipe Nut Butter                Pumpkin Seed Oil
Local Beeswax                   Fragrance
Directions:
Scoop your desired amount onto fingertip. Spread between palms and fingers for best distribution into your beard. Make sure to massage from root to tip. Comb and blow dry on a cool setting if needed.
Great Product
I finally received the beard butter is a great product for me!